Our DNA - continuous improvement
For 25 years, we've constantly advanced our presses with innovative technologies in response to customer feedback, market
demand, and industry developments. To stay ahead, printers more and more strive for maximum performance and maximum return on investment.
We want you to hear about the next generation MPS EF "connected machine" before it's revealed in the world-wide launch.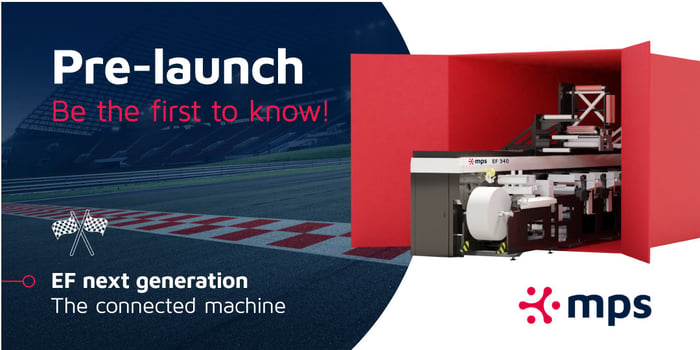 What is new in MPS EF next generation?
New features contributing to connectivity and performance improvements drive a success formula for profit.
The EF next generation is a robust, reliable, highly qualified and highly automated printing press ready for 24 x 7 operations. With MPSConnect the new machine enables you to achieve the best performance and maximum return from your printing press. This is how we evolve; connect to grow together.
Curious to find out why data + knowledge = growth? Register now!
Register your seat for this exclusive pre-launch session now! Our sales team will contact you personally to schedule a 1-on-1 virtual meeting.
Register to get a scoop of the EF next generation